Group cautions new legislation will require an unprecedented level of investment and resources in an unprecedented timeframe
Food and Consumer Products of Canada (FCPC) has announced its support of the federal government's plan to revise Canada's Food Guide, as stated by Health Minister Jane Philpott. "We're pleased to see the progress Health Canada is making with its Healthy Eating Strategy, based on sound science and putting the needs of Canadians front and centre," said Joslyn Higginson, vice-president, public & regulatory affairs of FCPC, in a statement.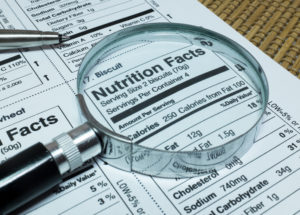 The announcement of the overhaul included the launch of a nation-wide consultation, which will run until December 8, 2016. The consultation is designed to "determine how Health Canada can provide better dietary guidance."
"Canada's food and beverage makers have been engaged in these discussions for some time," said Higginson. "We are making progress in providing the products, tools and information Canadians need to lead healthier lifestyles. For example, a University of Toronto study found that 97 per cent of foods assessed meet Health Canada's trans-fat reduction targets. And over 90 per cent of FCPC members surveyed indicate they have products that meet Health Canada sodium reduction targets."
Philpott has also noted that the federal government will be adding new rules around the labelling and marketing of food, specifically to children. These rules are based on recommendations made by the World Health Organization in 2010 to reduce the amount of marketing of food and beverages high in sodium, trans fats and sugar.
"… this is an unprecedented amount of change that will require an unprecedented level of investment and resources in an unprecedented timeframe," said Higginson. "This will change what's in our products, what's on our product packaging and how those products are marketed."
Higginson noted that due to "outdated regulations," Health Canada and the Canadian Food Inspection Agency "must address lagging regulatory modernization before imposing new regulations." As it currently stands, the process to bring new or reforumlated products to Canada's market is much longer than other countries. Without these new regulations, Canada's food and beverage products won't have to time to implement new rules and remain competitive.
"The health of Canadians is paramount to Canada's food and beverage makers, and everyone – industry, government, parents, communities and health care providers – must do their part," said Higginson.
To see the full FCPC statement, click here.