By Marcia Mogelonsky
Sales of breakfast cereal in Canada are flat while Canadians look elsewhere to feed their breakfast hunger. The cereal category could re-engage consumers if it upped its health status, featuring more free-from products, especially those aimed at kids.
The breakfast cereal market is in decline
As is the case with its neighbour to the south, the Canadian breakfast cereal market is in decline. Estimated at $1.8 billion in 2015, the Canadian breakfast cereal market has been in a steady decline since 2010, showing a drop of 10% in value and 3% in volume over the five-year period, according to Mintel research.
A number of factors have contributed to the declining sales of cereal, with some of the problems reflecting issues that have challenged the category across developed markets. Contributing to the category's decline are the popularity of protein-dense breakfast foods (i.e. eggs, yogurt) instead of cereal, as well as the growing interest in more portable options (i.e. cereal bars) and the "need for speed and convenience" that is answered by foodservice breakfasts.
Canadians eat cereal – they just don't eat it very often
As seen in other developed cereal markets, the percentage of Canadians who eat cereal is high; more than nine in 10 adults aged 18 and up. But, the frequency with which they eat cereal is low: only one in five eat cereal daily, while even fewer report eating cereal once a month or less, according to Mintel's Hot and Cold Cereal Canada 2015 report.
Canadians who are not frequent cereal eaters have a range of excuses for defecting from the category, and while some of these reasons are "actionable" for manufacturers, others are proving to be insurmountable. Adding more protein to cereal, for example, is an action that manufacturers have taken – launches of high protein breakfast cereals have more than doubled since 2012, according to Mintel Global New Products Database (GNPD). And, cognizant of consumers' desire for lower-sugar cereals, manufacturers introduced more than twice as many low/no/reduced sugar cereals in 2014 than were available in 2012. Manufacturers have also worked on launching products that promote satiety, with more high fibre and whole grain products that should answer those who feel that cereal does not keep them feeling full.
Upping cereal's health game
Although there has been some defection from the cereal category, it is notable that four in five Canadian adults eat cereal more than once a month, including more than a third who eat cereal multiple times per week. This suggests that although consumers may be tempted to try other foods, cereal still has a major place at the Canadian breakfast table.
That said, it is notable that less than half of cereal eaters trust the health benefits that cereals promise, indicating that more than half have some apprehensions about the products. Cereal manufacturers may want to take a closer look to see which attributes in their products are putting cereal eaters off. While a number of factors (i.e. high sugar, calorie count) may be driving consumers away, cereal eaters may also be concerned about the additives in cereals including artificial colours or flavours, gluten, or allergens such as nuts.
Canadian consumers are interested in a range of free-from claims and products, some of which may be missing in breakfast cereals. According to Mintel's Free From Food Trends Canada 2015 report, three in five Canadians agree that free-from foods are healthier to eat, while half are more likely to buy products with free-from labels.
Canadian cereal launches address free-from status, wooing more users
Between January 2014 and May 2016, a quarter of cereals launched in Canada claimed no additives or preservatives, a free-from claim that is likely to have resonance with Canadian consumers, especially those who are more likely to buy products with free-from labels. The number of products with no additives/preservatives labels increased 21% over the past two years, which is likely to appeal to consumers who are looking for free-from foods. Similarly, there has been an increase in launches of low/no/reduced allergen cereals.
But, other free-from labeling in the cereal aisle has not fared as well: launches of GMO-free cereals fell 6% over the same period, while those with low/no/reduced saturated fat fell 35% and those with low/no/reduced sodium were flat.
It may be especially important to label free-from cereals aimed at children, since parents are more likely than non-parents to seek out such attributes. Two-thirds of parents agree that free-from products are healthier to eat or drink, compared with slightly less than three in five non-parents. What's more, parents are more likely to buy products with free-from labels, compared with non-parents.
Parents are also more likely to use specific free-from foods: more than two in five parents, for example, use GMO-free foods, compared with a third of non-parents. Cereal manufacturers may want to ensure that free from labels are front and center on cereal packages, given the degree to which these attributes are important to consumers.
Despite the fact that we're seeing cereal sales and usage fall flat in Canada as consumers seek out alternatives for breakfast, interest in the category could be reignited if more brands showcased positive health attributes and free-from status of their products.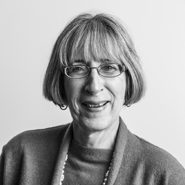 Marcia Mogelonsky, Ph. D., is Director of Insight, Mintel Food and Drink.