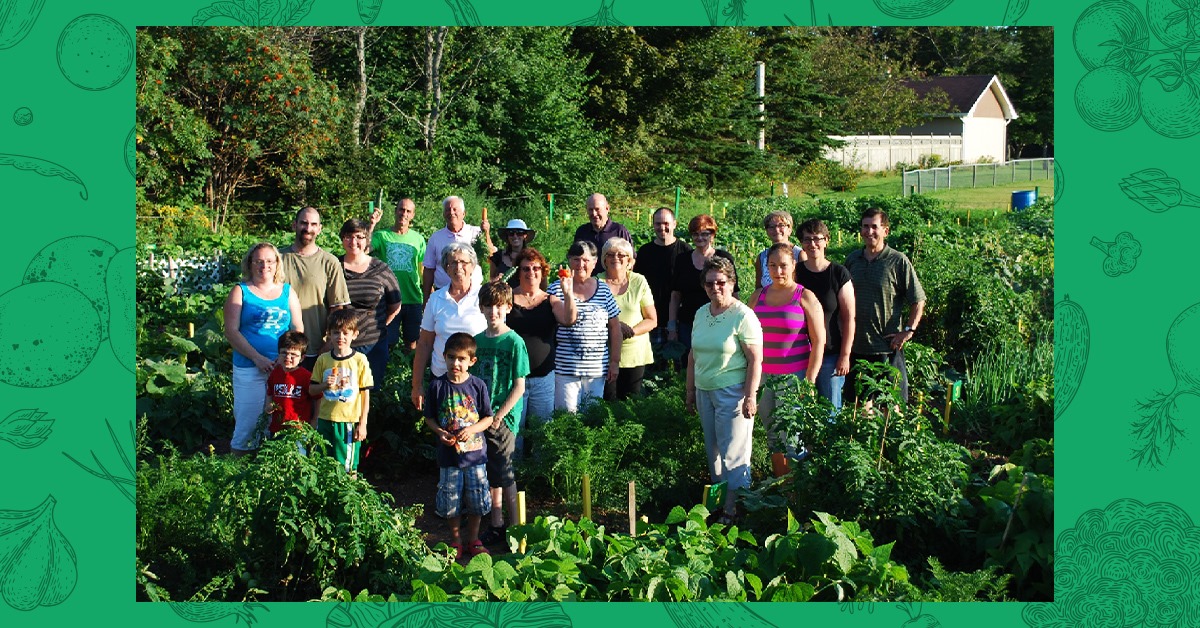 Four Canadian companies were among this year's recipients of the Gardens for Good grant program which supports community gardens across North America and recognizes them for the role they play in increasing accessibility of fresh, nutritious fruits and vegetables in their communities. Created by Nature's Path, a large North American organic breakfast and snack food company, the program sifted through 274 applications this year before landing on the winners, each of whom received $5,000.
"Community gardens connect people to food – the growing of it and the sharing of its bounty," says Jyoti Stephens, VP Mission and Strategy at Nature's Path. "They can help increase food security by providing hyper-local access to healthy organic fruits and vegetables while also serving as a hub to connect people in communities to each other."
According to the United States Department of Agriculture Economic Research Service, in the U.S. alone, food-at-home prices increased 3.5 percent compared to the 20-year historical level of 2% in 2021. In Canada, this January food costs grew 5.7% from a year earlier according to the Consumer Price Index. At the same time, food banks are seeing unprecedented demand. Community gardens are seen as a partial solution to these issues.
The Gardens for Good program annually supports community gardens that provide fresh organic food for those who might not otherwise have access to it. Since the program's initiation in 2010, Nature's Path has donated more than $500,000 and supported 52 community garden projects.
"My grandfather was a berry farmer in the 1940's and he taught my dad, to 'always leave the soil better than you found it'," says Arjan Stephens, General Manager at Nature's Path. "This has grown into our mission. We support community gardens through our Gardens for Good program because they leave the soil and communities better."
Community gardens provide numerous benefits including the provision of healthy foods, community gathering places, and educational programs on horticulture, nutrition and food preparation.
Winners were selected based on public voting, the ability to establish and maintain a garden, the compelling nature in which the garden was described, and a demonstrated need within the community. Special consideration was given to gardens run by and serving BIPOC communities impacted by food apartheid.
Among the winners, the Downtown Eastside Neighbourhood House Urban Farm in Vancouver, British Columbia is a new initiative. Its garden includes almost a full acre of beds that will provide food for its programs and a chance for community members to learn about gardening. The organization connected with Hives For Humanity to install bee hives after the pollinator crops are established.
The Tsi'thotuhutsya:te (The Creators Land) Community Healing Garden Project in Thames, Ontario, empowers marginalized Indigenous youth and their families, creating space for learning, healing and growing mentally, emotionally, physically and spiritually, while growing their own food supply.
The West Island Mission is a non-profit organization that provides well-balanced, high quality food assistance and other related aid to the less fortunate living in the West Island of Montreal, Quebec.
The fourth Canadian grant went to the Shippagan Community Garden in New Brunswick, which feeds the neighbourhood with fresh, locally grown produce.
Winners also received a bundle of garden goodies from Grow Organic, a package of Nature's Path Organic food products, and a commemorative plaque.