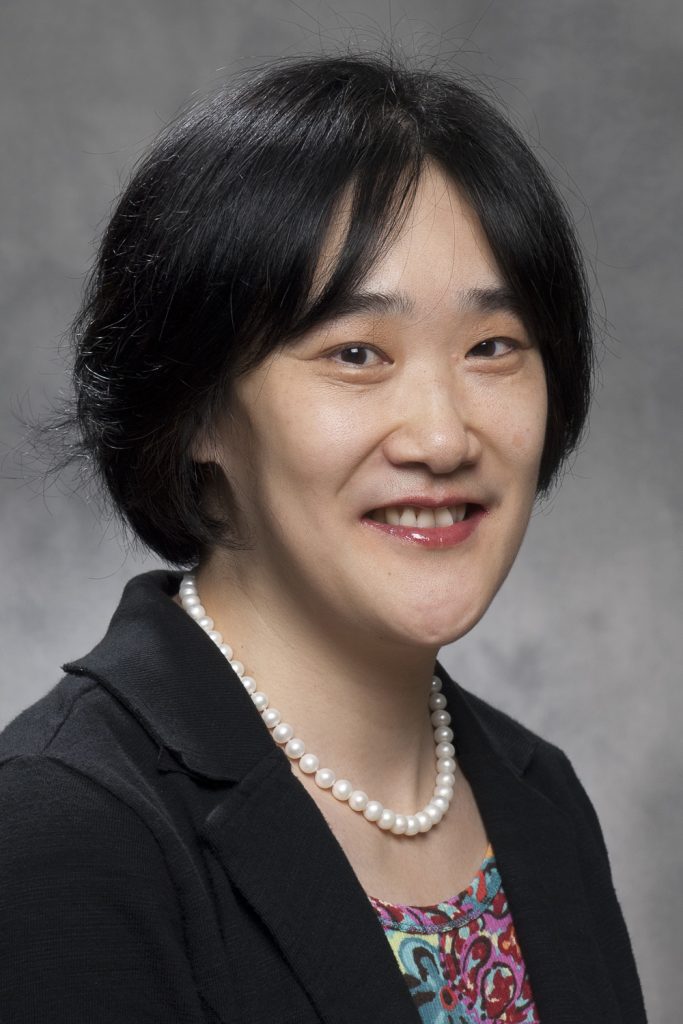 Courtesy of Canadian Instituteof Food Science and Technology
Dr. Yvonne Yuan, Associate Professor from the School of Nutrition at Toronto Metropolitan University in Toronto, Ontario, has been appointed as the President of the Canadian Institute of Food Science and Technology (CIFST), with her term officially commencing on July 20, 2023.
Dr. Yuan's teaching and research at TMU are focused on food chemistry related to -functional foods and chronic disease risk factors and health. Her research program is focused on the antioxidant and biological activities of plant foods, specifically edible marine macroalgae (seaweeds) from Western and Atlantic Canada.
She was also part of the TMU team working with the National Institute of Nutrition in Vietnam to scale up small-scale food processing plants to promote food security for women subsistence farmers and children in rural Vietnam.
Dr. Yuan has been a part of the CIFST Board of Directors since 2019 and is a past chair of the Nutrition Interest Division for the CIFST. As well, she has served as the newsletter contributor for the School of Nutrition for the Canadian Nutrition Society. She also served as the faculty advisor for the TMU Student Branch of the Canadian Association of Foodservice Professionals.
Dr. Yuan has received several awards in past years recognizing her professional service, research contributions and teaching. These include:
– Champion of Education & Training, Educator Award, the Canadian Association of Foodservice Professionals, 2008.
– Institute Award, the Canadian Institute of Food Science and Technology, 2009.
– Faculty Service Award, the Faculty of Community Services, TMU, 2010-2011.
– Faculty Scholarly, Research and Creative (SRC) Achievement Award, Faculty of Community Services, TMU, 2011-2012.
– Dean's Teaching Award, Faculty of Community Services, TMU, 2012-2013.
– Sue Williams Excellence in Teaching Award, Honorable Mention, Faculty of Community Services, TMU, 2019-2020 and 2020-2021.
A member of CIFST since 1989, Dr. Yuan is excited about the upcoming year as the 67th president of the professional institute, with representation from 8 provinces across Canada. Having been a student member herself at UBC's Department of Food Science, she feels honoured to now lead the organization.
Dr. Yuan acknowledges the significant contributions of past leaders and volunteers, including Louis Ayotte and Rob Kowal, in navigating CIFST through the challenges posed by the COVID-19 pandemic. She recognizes the pivotal role played by volunteers at both the Section and National levels, as well as the support of Canadian Food Summit volunteers, colleges, and universities.
Dr. Yuan expresses gratitude and appreciation for the dedication of student members, particularly those involved in competitions and committees. She is confident that these students represent the future of the food industry in Canada and the institute itself.
Looking ahead, Dr. Yuan anticipates an exciting year as CIFST awaits the outcome of the AAFC Food Cluster application, which would support innovation and sustainability in the food industry. The new strategic plan is focused on professional development programming, revenue building, and pursuing partnerships with media and other professional bodies that share common goals.
Acknowledging the growth and success of CIFST, Dr. Yuan recognizes the support and guidance provided by Essentient Association Management and its staff. She looks forward to continuing to work with the company in the coming year.
Lastly, the CIFST President encourages all members to find a sense of community, representation, and support within the Institute. She invites members to get involved and share ideas for events or activities, emphasizing that this is how her own journey began.
For more information about the Canadian Institute of Food Science and Technology, contact: Heidi Loney, Executive Director – 437-351-4334 or heidi@cifst.ca