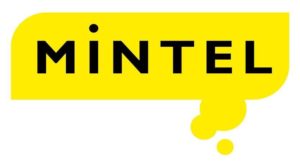 Mintel has released the finding of its annual poll of Canadian spending habits, and financial concerns and values. The report, titled "Canadian Lifestyles – Pride and Purse Strings", paints a picture Canadians that are conservative about their spending and anxious about the economy. Among those surveyed, 84 per cent are worried about the future of the economy and 78 per cent are concerned about the Canadian dollar.
"Record-high household debt levels and concerns over the current economic conditions continue to weigh on the minds of consumers," says Carol Wong-Li, Senior Lifestyle Analyst. "However, there is a slight improvement in perceived financial health, meaning that consumers have a little more wiggle room than in 2016. While some will look to make discretionary funds work harder for their future, others will allow for small indulgences."
In the same survey, when asked about how consumers spend their extra money, only 13 per cent of participants indicated that they save all their extra money. Among the responses, 30 per cent identified dining out as an option, while 14 per cent said they spend money on beer, wine and spirits.
Other highlights related to the food and beverage industry:
Half of Canadians claim that they or someone in their household drank non-dairy milk in 2016, with 37 percent claiming to personally consume it.
Consumers are more likely to use non-dairy milk (33 percent) as an ingredient in homemade smoothies or shakes than dairy milk (28 percent), and one in eight (12 percent) agree that non-dairy milk products are healthier to drink overall.
Plant-based drinks accounted for 58 percent of milk drink launches in Canada in 2016, up from just 32 percent in 2014, according to Mintel Global New Product Database (GNPD).
Men over 55 are the most likely to be heavy consumers of wine at 31 percent.
While only 16 percent of Canadians aged 20-24 say they drink wine once or more per week, this number increases to one quarter (24 percent) of those aged 25-34.
Mintel's Canadian Lifestyles 2017 report tracks spending across 16 major consumer markets, revealing the categories that present areas of opportunity and disruption in the year ahead.