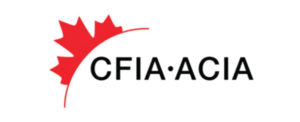 The Canadian Food Inspection Agency signed a science-sharing memorandum of understanding with French food regulator Agence nationale de sécurité sanitaire de l'alimentation, de l'environnement et du travail (ANSES).
Through this agreement, CFIA and ANSES scientists can cooperate on ongoing research between CFIA's network of 13 reference and research laboratories, and the ANSES network of 11 laboratories throughout France.
"The CFIA is a global leader in protecting food, animals and plants through science," says Dr. Primal Silva, Acting Vice President of Science at CFIA. "This agreement with ANSES allows our scientists and laboratories to better work together on innovative science and best practices that protect people, the environment and the economy.
The collaboration aims to further develop research on genomics (the study of DNA sequences), and proteomics (the study of proteins), to better understand food and animal diseases and how we detect them. Scientific techniques in these areas, such as DNA Barcoding and whole genome sequencing are already refining and improving the way that the CFIA detects and studies foodborne illness, invasive species, plant and animal diseases.
The full release is available here.